Mother's Day and Five Links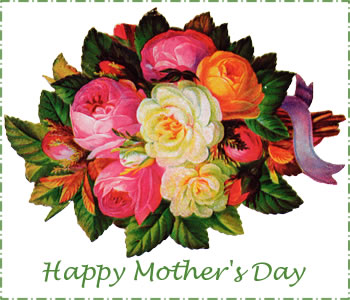 From time to time I come across interesting articles or websites that I think you'll enjoy. I save them up until I have five, and then I share them with you.  Here are five links for Mother's Day.
1 – My French herb bread recipe calls for herbes de Provence.  I recently found a recipe for that herbal mixture.
2 – Every April Fool's Day the folks at King Arthur Flour show us the things that didn't make the blog.  Yep.  They're human just like us.  Check out  –  The 6th Annual April Fool's Day Spectacular: Cleanup, Aisle 4!
3 – Want to read a feel-good story about an American business?  Then I think you'll enjoy this article about Jiffy Mix – 7 Reasons This Muffin Mix Can Save America
4 – Speaking of Mothers, my mom pointed me to this page – Homemade Coffee Creamer – Over 2 Dozen Flavor Varieties!
5 – Here's a non-cooking link for you.  If you have a Kindle then check out Free Kindle Books.  Every day they have a list of the Kindle books that Amazon is giving away for free.  Love it!