Kitchen Table Talk – Memorial Day 2013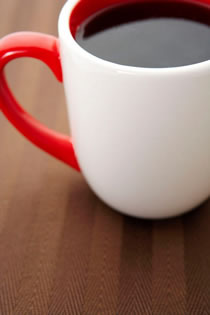 First of all, I want to acknowledge the service and sacrifices of those who serve in our armed forces.  We all owe you a debt of gratitude.
One of the things I enjoy most about publishing this blog is hearing from you. I get great questions, tips and comments. I'd like to share what we're talking about around the kitchen table . . .
Mrs. C raised an interesting issue about the sour milk bread recipe.  "My question is how to get the sour milk (other then the obvious) as milk never lasts in our house long enough to go sour. Thanks!"
Great question!  To make sour milk add one tablespoon of vinegar to one cup of room-temperature milk. (adjust amounts as needed for each recipe) Stir and wait about 5 minutes.
I've added this hint to the recipe as well as instructions for making the bread using the quick cycle of your bread machine.
Amanda has a tasty and healthy variant for the hamburger bun recipe.
I love love love these rolls! I'm making them right now! I haven't bought hamburger buns since I've found your recipe! My whole family loves them!
I use 3 cups bread flour and 3/4 cup of freshly ground wheat flour. I have also added chia seeds and that gives a nice extra texture.
My friend, and frequent reader, Marion commented that the site looked a little funny.
It turned out that Marion had only viewed the site with her desktop and iPhone.  When she saw the mobile website them for the first time, she was taken aback at how the site looked.  The layout and colors are very different!  If you find the mobile view of the site distracting, look at the bottom of the page for the on and off button for the mobile view.
While we're on the subject, if you ever see anything strange or "not quite right" on the site please let me know.  The more helpers I can get to keep the site in good working order, the better!