Kitchen Table Talk – April 2012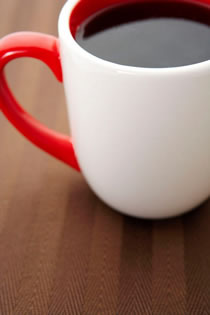 One of the things I enjoy most about publishing this blog is hearing from you. I get great questions, tips and comments. I'd like to share what we're talking about around the kitchen table . . .
I received an email from Colene, "I have some pineapple juice left over from a cake I made.   Is there any bread machine recipes using pineapple?"  
This recipe should be a good one for using up that pineapple juice: Hawaiian Bread in the Bread Machine
Dora wrote, "I do not live near a store that keeps a supply of 'bread flour' on hand. Would it be possible for me to use plain flour in this recipe? "
Bread flour has more gluten than all purpose flour. (Learn more about bread flour on this page.)  Some people make their own bread flour. For every one cup of flour replace one tablespoon of flour with one tablespoon of wheat gluten. In other words, for every cup of flour take out one tablespoon of flour and substitute one tablespoon of gluten.
Teagan came up with a healthy variation on the Two Pound Sour Milk Bread recipe.
She says, "FYI I've also successfully made it with whole wheat flour (1/2 whole wheat and 1/2 white flour to be exact) and it came out great that way too."
And speaking of variations, Viggus  and John contributed healthier versions of the Hamburger Buns recipe. 
John says, " I had exactly three cups of flour in my bin so I put 3/4 cup of whole wheat flour in with it… They tasted fantastic. On my first run I might have left them in the oven just a tad too long. I took them out at 15 minutes and they had a nice golden brown top, but the top was just a tad crunchy. As for being a great bun, I think I succeeded. On my next run I might pull them out a minute or two sooner.
Viggus says, "I used half white flour and half rye flour. Added a little more yeast and it tasted great! A lot of more fiber and still really tasty."
Dianne had an interesting variation on the cornbread in the bread machine recipe that sounds great! 
She says, "Well, I did it. I added a can of cream corn, cut down a little on the milk and added a few more Tbs. of flour . The loaf of corn bread came out great and was very rich and yummy."