Enjoy the Holidays with Some of my Favorite Recipes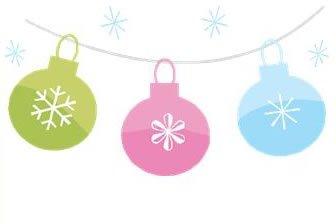 Wishing You and Yours the Happiest of Holidays!
I don't know about you, but I'm going to do some baking over the holidays. So I thought I'd share some of my favorite recipes:
Egg Nog Bread – I'll be making a loaf (or two) of this today. It smells great while it cooks and tastes even better when it's done. I love it for breakfast as toast or French toast.
Sour Milk Bread – This is the bread that we use for sandwiches. I probably make a loaf of this every week. You don't even need to use sour milk in the recipe. Regular milk works fine too.
Bread Machine Pizza Dough – We're going to have pizza over the holidays and The Man of the House is going to use this recipe for the pizza crust. Have you ever had homemade pizza? To be honest, I like it better than restaurant pizza.
Cheese and Onion Bread – Cheese and onion bread smells great when it's cooking. (It always reminds me of Thanksgiving for some reason.) The bread is savory and is great for sandwiches.
Raisin Bread – Forget about the raisin bread you buy in the store. The raisin bread that comes out of a bread machine is so much better.
Coming Soon! – I'm working on a a post about pepperoni rolls. I've got the recipe and the method down. I just have to shoot the photos. You'll love this one!!! UPDATE 1/21/12 – I just posted the pepperoni rolls recipe. I think you'll love it!!