Kitchen Table Talk – November 2011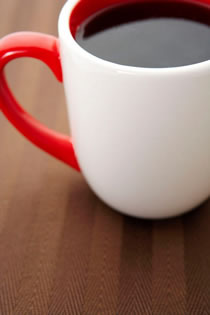 One of the things I enjoy most about publishing this blog is hearing from you.  I get great questions, tips and comments.  I'd like to start sharing what we're talking about around the kitchen table . . .
Recently I received a great tip in response to my bread machine pizza dough recipe from Karen B.   I always make enough for two pizzas–then cut the dough ball in half, use one half, stuff the other into a plastic baggie, and freeze it. When I want to make pizza again I take the dough out of the freezer the night before and move it to the fridge. Then the day of I take the dough out of the fridge around 1 p.m., let it sit in a warm place all afternoon, and then make pizza in the evening as per usual.
David M. had another solution to add to Bread Troubleshooting – Bread That Rises and Then Falls Revised. My understanding is the Big Valley is usually caused by too much, or too rapid of a rise. The expanding CO2 from the yeast overwhelms the glutens ability to stretch (rise) and contain it. Note most all of your solutions are aimed at slowing yeast activity. Limiting food (sugar, qty/quality of yeast) or increasing salt which inhibits yeast or the quality (gluten) of the flour. One other thing I have tried with success in addition to those mentioned is adding, or adding more gluten. A couple teaspoons is usually enough for a 1.5# loaf.
In my flour for the bread machine post I show a photo of how we store bread flour that we buy in bulk from Costco.  Cheri asked where we get the five gallon buckets.  My significant other makes mead, so one of our buckets was originally a honey container…I asked my in-house winemaker where a person could get more of those buckets. He said, "US Plastics is a great place to buy all kinds of buckets, and other plastic containers. These white 5-gallon buckets meet FDA requirements and are $4.26 + $1.36 for the lid. Don't know about shipping though."
Laura found a name for the weird looking loaves of bread that happen when a one or one and a half pound loaf is made in a two pound machine.  (This happened was on my review of Classic Hearth Hawaiian Bread mix.)  Long live the hippo loaf!!  The flavor is really good, but the second loaf we tried just seemed to have issues. The bread is rising more on one side of the machine than the other and we aren't sure if it's the arrangement of the heating coils, or the kneading paddles or what. The bread tastes good but this last loaf looks a bit like a hippo…big rear, and smaller head!
My raspberry bread recipe for the bread machine made a great tasting loaf of bread.  It was also a hippo loaf.