Bread Mix Review – Scottish Toasting Oat from King Arthur Flour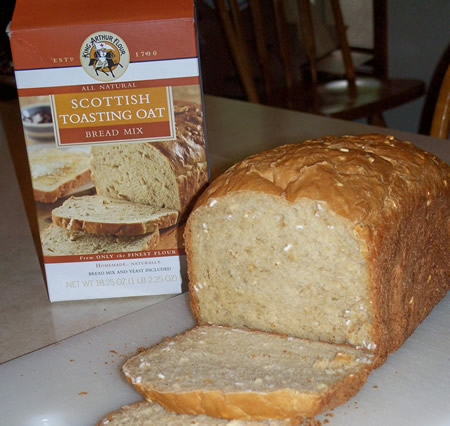 Recently I tried the Scottish Toasting Oat Yeast Bread Mix from King Arthur flour.  As you can see, the bread turned out fine.  However I didn't like it.  The reason?  It was the oat berries.
Do you see the little white bits in the photo?  They were hard and crunchy.  Their consistency was about the same as Grape-Nuts cereal.   The flavor of the bread was hearty and pleasant, I just didn't enjoy the crunchiness.