Bread Machine Review at the Wall Street Journal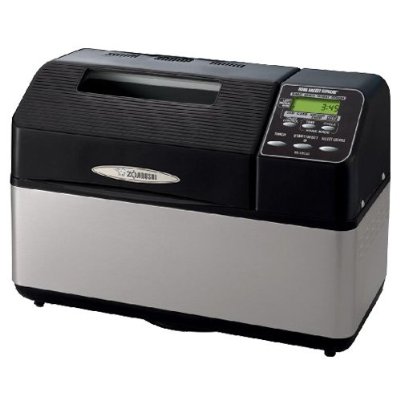 The Wall Street Journal test kitchen recently reviewed bread machines.  This is of great interest to me for two reasons.  The first reason is that I had no idea that the Wall Street Journal has a test kitchen.  The second reason is that I was very interested in what they had to say about my beloved Zojirushi.
They had some nice things to say about the machine.  However they oddly left out the fact that it makes horizontal loaves of bread.  On the negative side they said:
The instruction manual was hard to follow, and mastering the options took a little more know-how than other machines. And why so pricey?
Interesting.  Am I alone in thinking that the machine is very simple to operate?  Let me know if I'm wrong about that and I can do some tutorials.
Also, I find the machine to be a little work horse.  I make 99% of our bread with my Zo.  I don't know that other machines could stand up to the constant use while consistently turning out great bread.  Dependability really holds value to me.  I think my Zojirushi is totally worth the price.