Bread Mix Review – Alaskan Sourdough Yeast Bread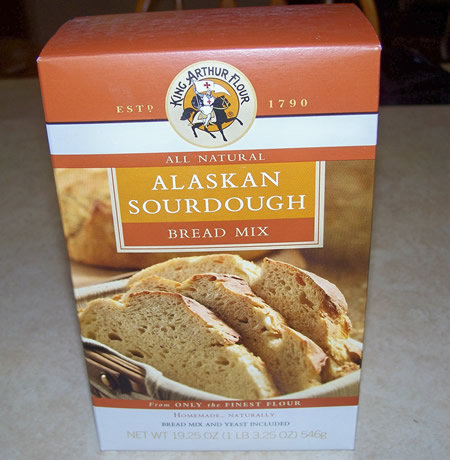 A few weeks ago I ordered some new bakeware from King Arthur Flour.  I'd always wanted to try some of their bread mixes so I gave into temptation and ordered a few.  I'd never made sourdough bread so I was excited about their Alaskan Sourdough Yeast Bread mix.
In addition to the contents of the box I needed water and oil.  I followed the instructions and put all the ingredients in the pan of my Zojirushi bread machine.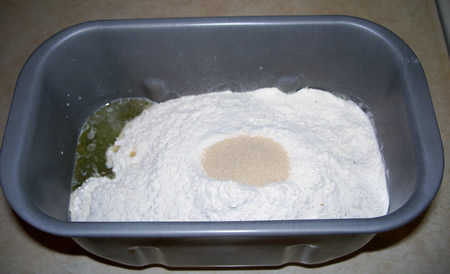 The bread looked great when it came out and it tasted pretty great too.  It had a lovely sourdough flavor and was pleasantly chewy.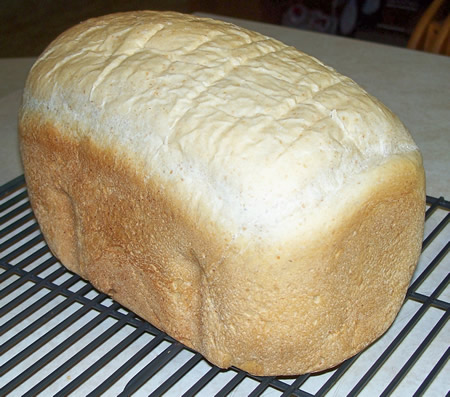 This was a real winner and it made me think about making sourdough bread on a regular basis.  That would mean buying sourdough starter or making starter from scratch.  The Zojirushi actually has a setting to make sourdough starter so that would be fine.  However starter has to be fed and maintained.  I wonder how much time and effort that takes?  Hmmm . . . I'll have to do some more investigation.