Bread Mix Review – Classic Hearth Hawaiian Bread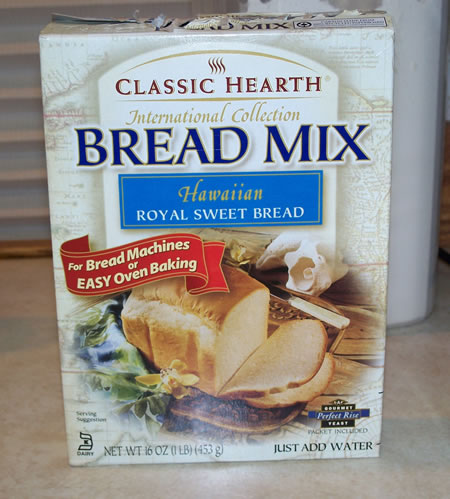 As I gazed at this box of bread mix in Walmart, I realized that I'd never purchased bread mixes for my bread machine. Once we were given a few by a friend, but that had been years ago. I couldn't even remember how the bread turned out.
Were mixes any good? Would I like them? Would I be able to taste the difference?
I decided to try it out.
The bread looked and tasted fine. I thought it was fantastic toasted with peanut butter on it. The Man of the House like it but said it had a "funny texture."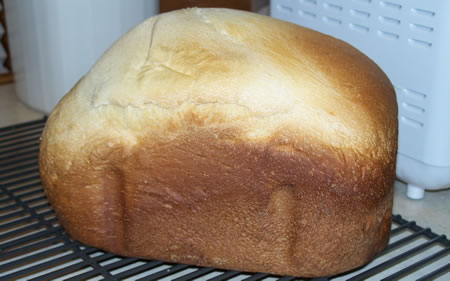 Making bread with a bread machine isn't hard. I make sandwich bread about once a week. It takes about 15 minutes including cleanup. However using a mix was much easier and faster.
The Man of the House and I haven't done a firm workup on how much it costs to make a loaf of bread. We buy our flour, yeast, salt and sugar at Costco. Our rough estimate is that it costs us about fifty cents to make a loaf of bread. Even if it's double that, a mix is much more expensive than making a loaf from scratch.
So this mix gets points for ease of use and bread quality. The cost is reasonable for a mix, but more expensive than making bread from scratch.