Bread Machine Wheat Bread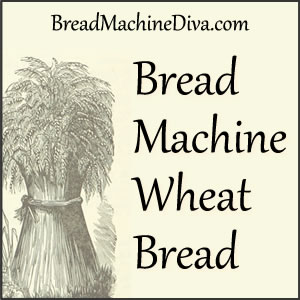 We don't have wheat bread very often at our house.  (The Man of the House is not a fan.)  However, I enjoy a nice hearty bread.  So once in a while I go wild and make a loaf anyway.  This bread is indeed hearty and has a nice flavor.
Bread Machine Wheat Bread
1 – 1/2 C. Water
2 – 2/3 C. Bread Flour
2 C. Whole Wheat Flour
2 Tbsp. Sugar
1 – 1/2 tsp. Salt
2 Tbsp Olive Oil
2 tsp Active Dry Yeast
This makes a two pound loaf. Follow the instructions that came with your bread machine in terms of which ingredients to put in the bread machine first. This recipe can be cooked either on the basic or wheat setting.