Kitchen Table Talk – February 2017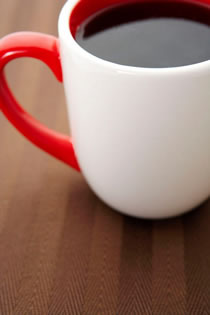 One of the things I enjoy most about publishing this blog is hearing from you. I get great questions, tips and comments. I'd like to share what we're talking about around the kitchen table . . .
Lindsay made a healthier version of the the Honey Bread. She reports, "I made the recipe with whole wheat bread flour, turned out great and nice and thick wonderful tasting bread!!!"
I use the scoop and sweep method for measuring flour. However, some people do like to weigh the flour. Gary states, "I just went to Bed Bath and Beyond and got low cost DIGITAL kitchen scale that could measure in grams. Be careful, as I have a scale that I got earlier that would only measure in 5 gram increments, not 1 gram. That is several teaspoons of flour difference."
Diana used almond milk in the Banana Oat Bread recipe and got some great results. "Tried a modified version of your recipe (no raisins or oats in the house) with the almond milk and it came out great!"
Rohani really liked the Egg Bread recipe.  "Thank you so much for this wonderful bread recipe! It's awesome and easy."
It's a little off topic, but I want to make sure that everyone has heard about the Cuisinart recall. They're recalling 8 million food processors sold between July 1996 and December 2015. Click here to see if your machine is part of the recall.
Over at the Bread Machine Diva Facebook page, a reader asked if I had a beer bread recipe. I didn't then, but it was always something I wanted to try. So here's a recipe for Beer Bread.
Have you tried one of the recipes on the site? I'd love to hear how it turned out and so would everyone else. Go to the recipe that you used and leave a comment.
Do you have a question or would like to see a particular recipe? Let me know by leaving a comment on the site or on Facebook. I love hearing from readers!!