I hope that all of you have a relaxing Labor Day.  We've got some fun things planned and I thought I'd share them with you.
Our Labor Day festivities started last night with the blue moon.  Not that the moon was actually blue.  A blue moon is the second full moon of the month.  However that wasn't always the meaning of the term.  To learn more about the term "blue moon" you can read Blue Moon Friday at National Geographic.
To celebrate the blue moon, the Man of the House and I decided we'd have a special meal.   The menu was hamburgers with blue cheese and homemade apple cider.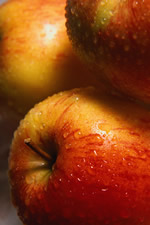 While I'm busy making bread and posting here, the Man of the House makes wine (and cider) and blogs on  Washington Winemaker.  Here's his recipe for hard apple cider.
Because of my work schedule I wasn't able to make my usual hamburger buns.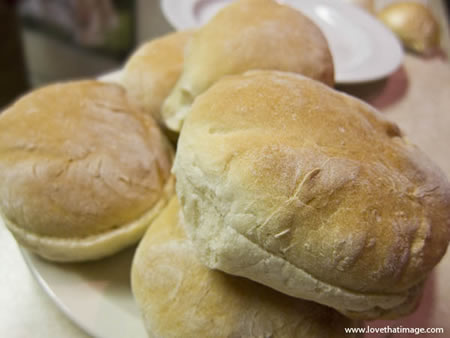 Instead I had to buy hamburger buns.  Horrors!  I scoured the store for buns that didn't look too mushy.  I ended up buying some brioche hamburger buns.  You know what?  They were fabulous!
Later I did some investigation on brioche.  I found a great brioche bread machine recipe that I'm going to try.   I also learned a thing or two about  Marie Antoinette.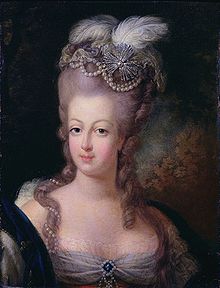 We've all heard the expression, "Let them eat cake."  It's what Marie supposedly offered up as helpful advice when told about the poverty of the French people.  Actually what was said was, "Qu'ils mangent de la brioche."  That translates to, "Let them eat brioche."   And as it turns out Marie Antoinette probably didn't say that anyway.
Tomorrow we're going to a neighbor's house for a block party.  My contribution will be a batch of my favorite brownies.  The next time you make brownies give this recipe a try.  It's fast and it makes the best brownies I've ever tasted.
As for the rest of the weekend we're going to take it easy and enjoy.  I hope that you all will get to do the same.