Bread Machine Diva Goes Mobile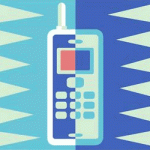 Just a quick note to let you know that the site is now optimized for viewing on mobile devices.  This is great in case you're at the store and can't remember the ingredients for one of the recipes.
I'm also showing related entries at the bottom of most posts.  There's a lot of material on this site and this feature should help you get the info you need.