Merry Christmas!
Posted on
by
Marsha
December 23, 2009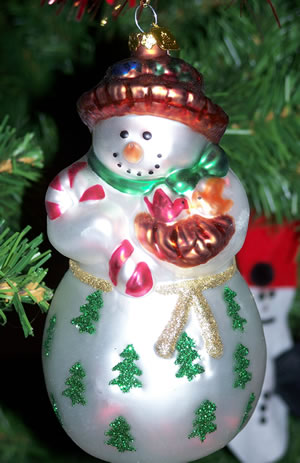 Related Posts
Happy Holidays

Happy holidays to you and yours.  May 2013 be a wonderful year for all of us. If you're looking for some ideas for holiday bread making, you've come to the right place!  Here's how I'm using my bread machine over the holidays. Last night I made a batch of pepperoni rolls for dinner.  They're so good with a nice bowl…

Enjoy the Holidays with Some of my Favorite Recipes

Wishing You and Yours the Happiest of Holidays! I don't know about you, but I'm going to do some baking over the holidays.  So I thought I'd share some of my favorite recipes: Egg Nog Bread - I'll be making a loaf (or two) of this today.  It smells great while it cooks and tastes even better when it's done. …

Happy New Year!

We started out the new year with a treat from the mother of the Man of the House.  She's Dutch and sent us a box of  hagelslag (dark chocolate sprinkles).  In Holland people put these on buttered toast.   We used them on sandwich bread.  Delicious!   It was a fun way to start out 2010.